It's that time of the year! Eggnog time! Made these for my little man cause he loves both cream cheese and eggnog - perfect mix.
crust:
2 c gingerbread crumbs (I used gingersnaps)
1/2 c butter (melted)
filling:
8oz softened cream cheese
1/2 c eggnog
1 tbsp flour
1/2 c sugar
1 egg + 1 egg yolk
1 tsp rum extract
1/2 tsp nutmeg
Crush gingersnaps until you have fine crumbs, combine them with your melted butter and mix until moist. Press crumbs into a 9x13" pan (you can use a smaller pan for a thicker bar). Bake for 10-12 minutes.
While your crust is browning, mix together cream cheese, eggnog, flour and sugar. Add egg and yolk - mix completely. Add rum extract and nutmeg - stir to blend.
Pour eggnog mix into baked crust and put back in oven for another 25 minutes until set -when it doesn't jiggle anymore.
Allow it to cool before cutting into bars. Keep refrigerated.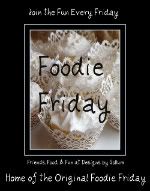 Sugar & Slice